We offer an array of activities for the community to enjoy including monthly workshops and after work events at the shop. Held in the Palette Shop, store events are open to the public, however workshops are ticketed events, so we encourage purchasing tickets in advance as space is limited due to the nature of the activity.
Events are added regularly so be sure to sign up for our newsletter to learn about new offerings.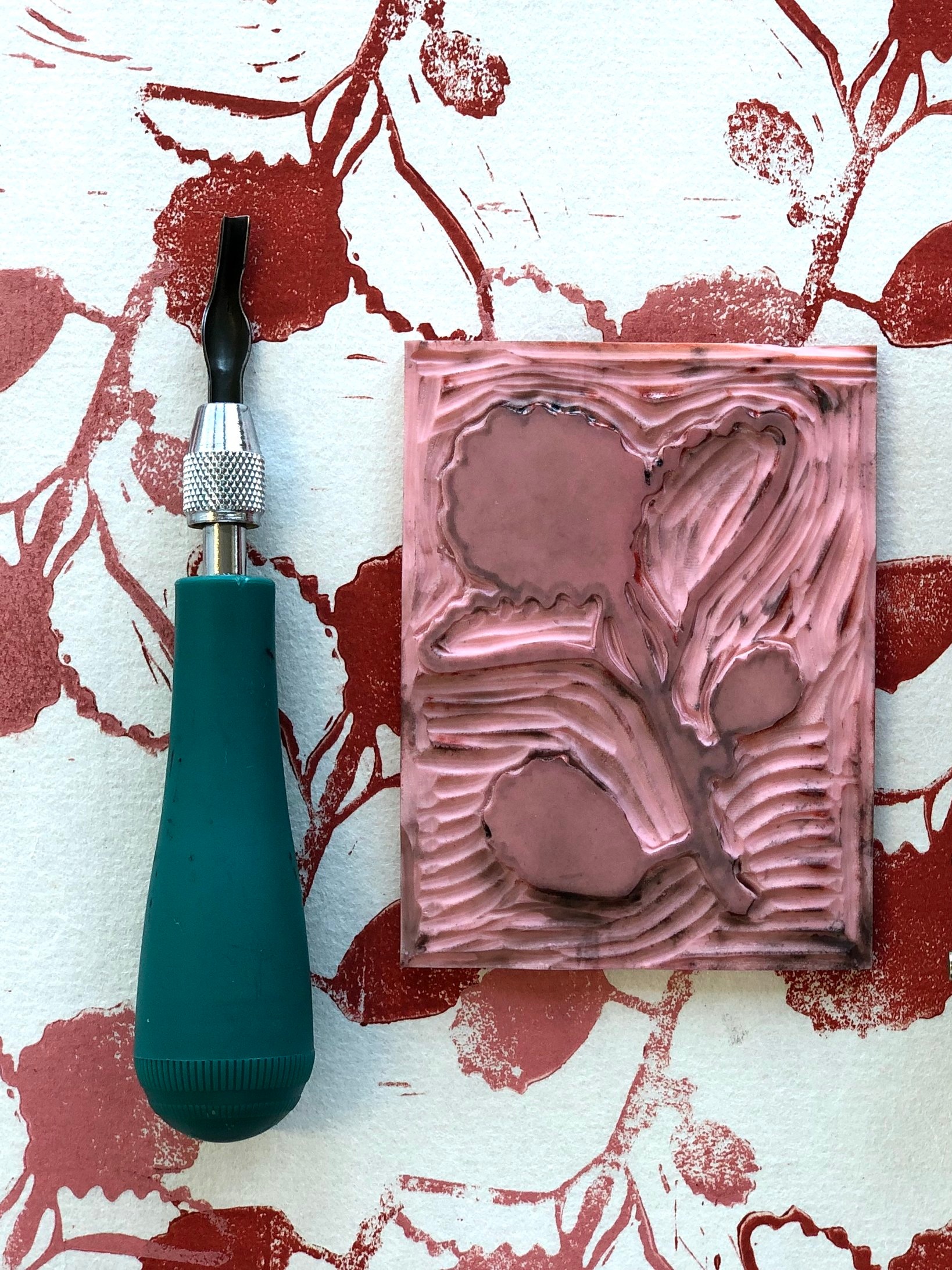 With Printmaker Amy Torgeson // Introduction to Block Printing 10/18/19
Spend the evening learning the simple and satisfying art of block printing from Bay Area artist and printmaker, Amy Torgeson! This technique is perfect for creating bold and simple designs, while the readily available tools and non-toxic inks make it an easy method for printing at home.At the end of the workshop, you'll leave with your own designed and carved rubber block, a set of cards printed with your designs and the knowledge and skills to explore this centuries-old method on your own.
Special note: Feel free to bring image ideas. Image size should be no bigger than 3 ¾ x 2 ¾. Simple images are best for this introductory workshop.
Bites from the Palette menu along with a wine pairing will be included in the workshop.
Past Events / Photo Journal